Product distributed exclusively by ABK GROUP
ABK GROUP, one of the top players in the Italian ceramic sector, has distinguished itself in its almost thirty-year history for an always modern and dynamic industrial and communicative vision.

In addition to high-performance porcelain stoneware floor and wall tiles, the Company produces large 160x320 cm sintered slabs in different thicknesses, for the commercial brands ABKSTONE and MATERIA.

In 2020 ABK GROUP acquires 49% of the Spanish company Arbe Stolanic, owner of several patents including the one of the revolutionary invisible induction cooking system. From this strategic alliance comes Cooking Surface Prime, which combines Italian design with a technical intuition capable of transforming the kitchen countertop into a space without boundaries.
Technical Innovation
Advanced technology in large slabs
The slabs are the result of an elaborate investment program carried out over the years by ABK GROUP in the field of large slabs: they are a technologically advanced product because they are made with selected high quality raw materials, in one of the most advanced factories active today in the Italian ceramic industry.
Production plant
Continuous technological innovation
For several years ABK GROUP has been investing in the field of large ceramic slabs in porcelain stoneware and the result of this research has led the Company to develop a material with high performances, which can be easily worked in different contexts. Today, the technology developed by ABK GROUP allows to manufacture large slabs, even thick ones, with controlled internal tensions, characterized by an unparalleled ease of processing.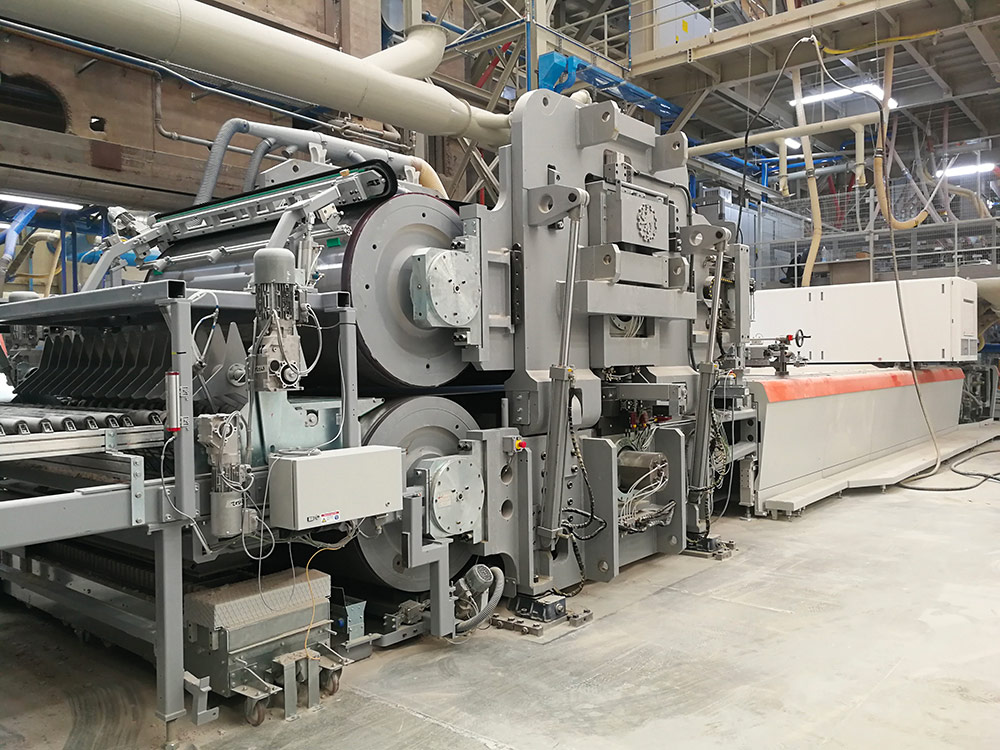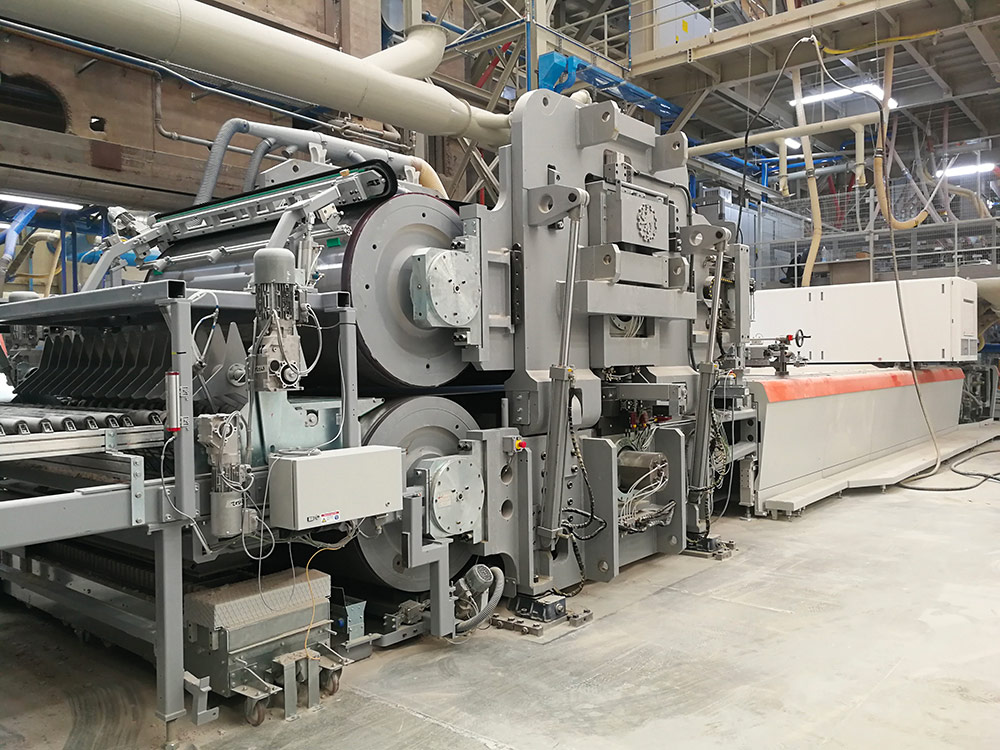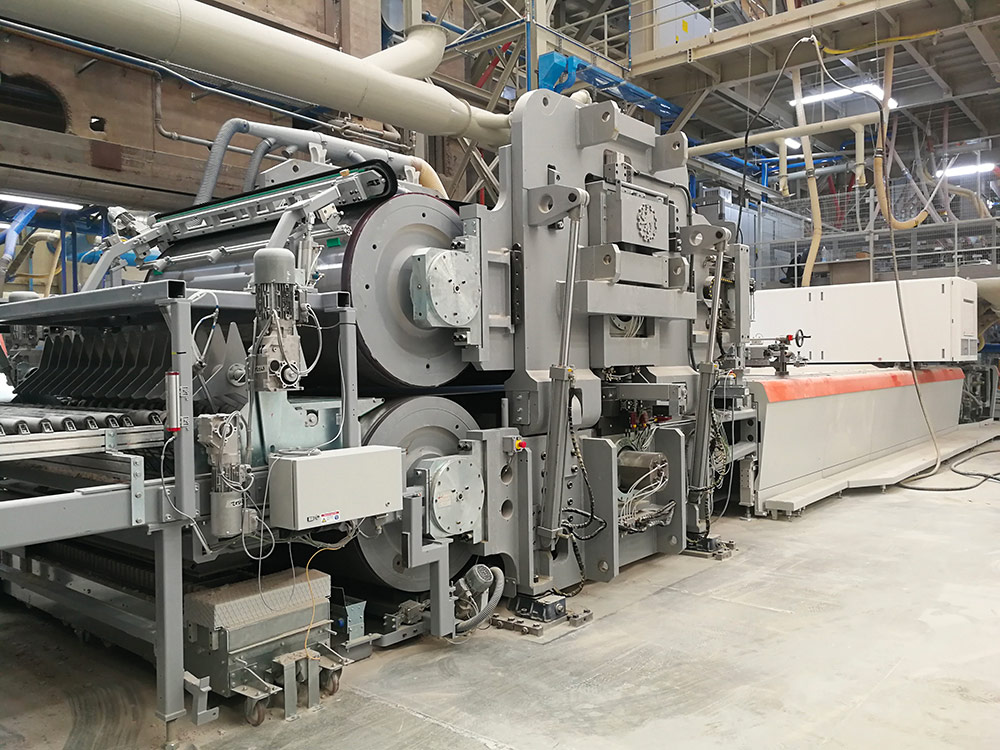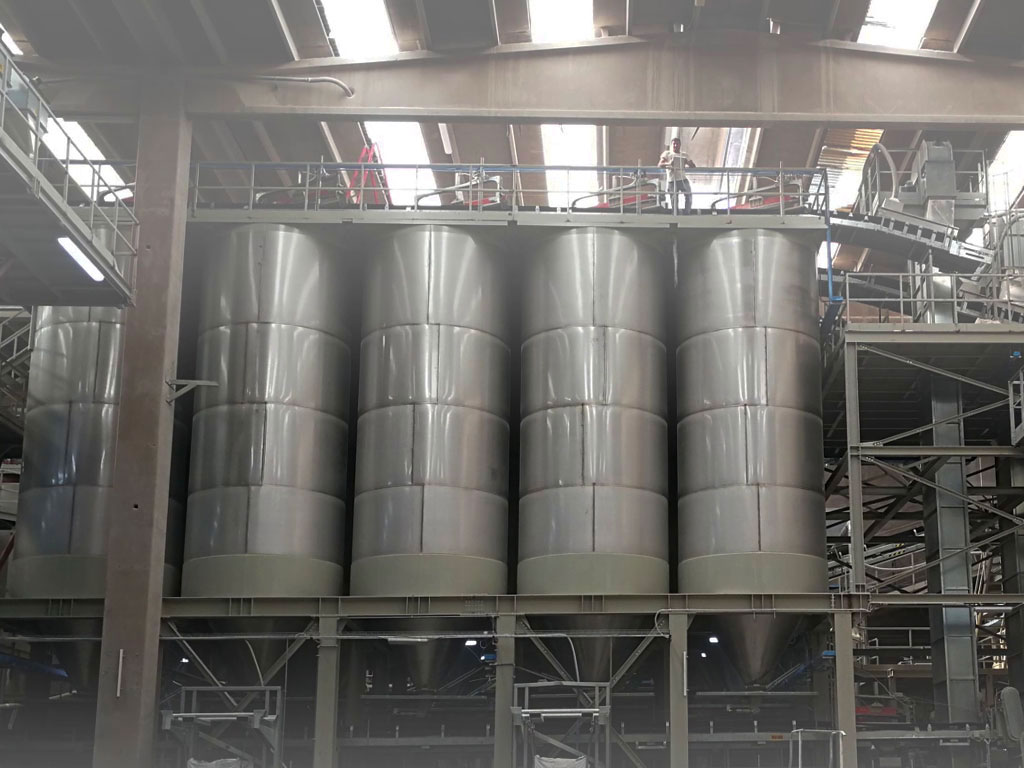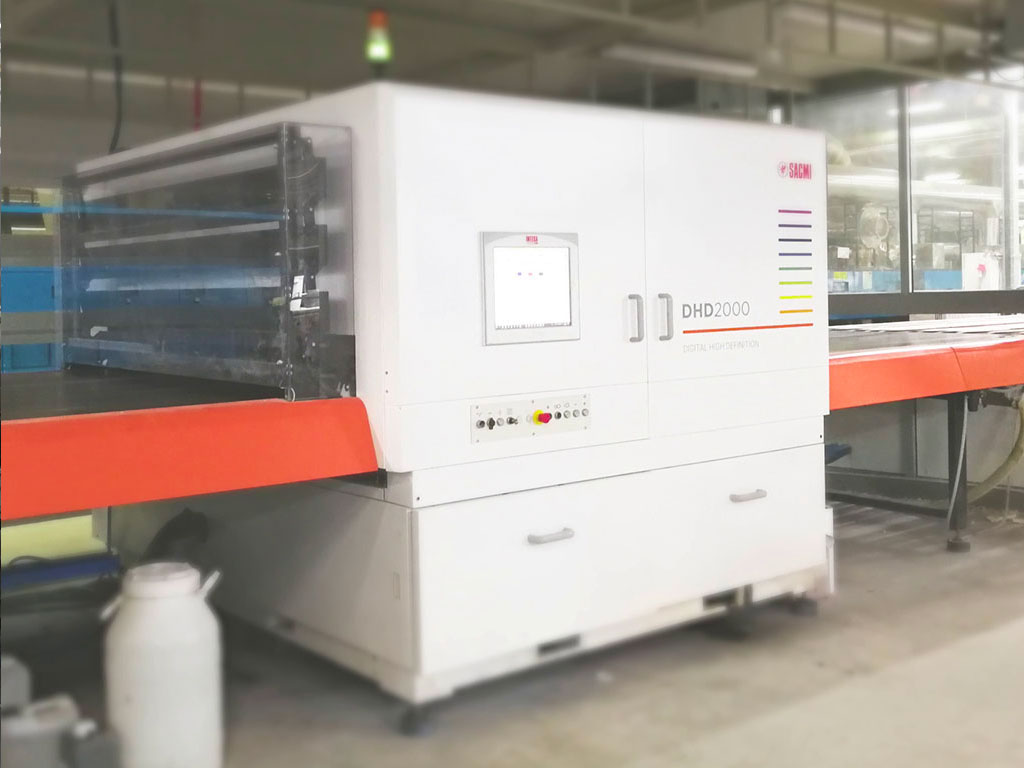 A new technology
Improved aesthetics
The production plant in Solignano Nuovo, in the heart of the Modenese ceramic district, uses more than 100 silos for the mixing of wet and dry materials and is therefore able to manage an infinite series of coloured mixtures. The aesthetics of the slabs is also improved thanks to the perfect correspondence between the mixture and the surface. Added to this is the latest generation 8-bar digital machine, which is able to bring the graphic resolution to the highest levels.